The company IDsoftware started the First person shooter genre with famous games like Catacomb, Wolfenstein, Doom and the famous Quake series. Sadly enough Commodore Amiga systems where left in the dark, but some great dedicated Amiga company's turned the tide. Here are some great first person shooter games only available for Commodore Amiga classic!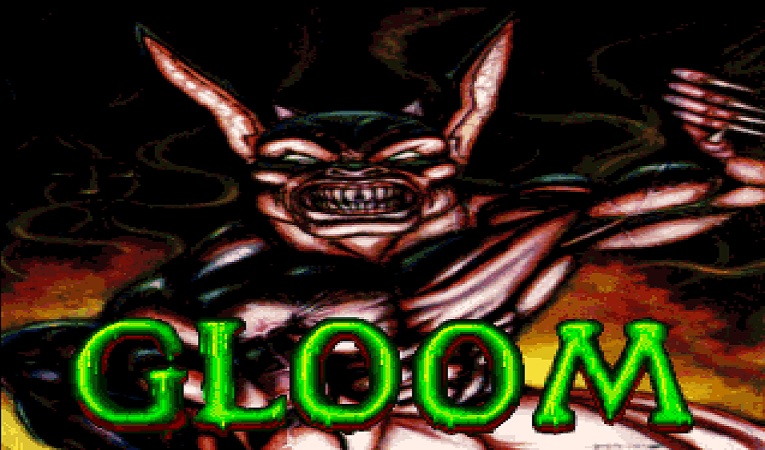 Gloom is a 1995 computer game for the Amiga computer. Gloom was the first commercially released Amiga clone of first person shooter Doom. The game had a very dark and gloomy environment and the soundtracks gave the game a total dark atmosphere.  A later version of the game, Gloom Deluxe, featured higher resolution graphic modes. The game was ranked the 18th best game of all time by Amiga Power.

Breathless is a first person shooter developed by Fields of Vision and published by Power Computing for the Amiga platform. Breathless was only released in Europe. Set in the future and with unseen graphics for Commodore Amiga AGA systems. The game got many awards and is one of the highest ranked Amiga games ever.

A weird fps shooter for the Commodore Amiga but was liked for having a map editor. The monsters had a very weird design and the game came with reasonable soundtrack. The FPS game was also released for the famous Commodore AmigaCD32. It was never a big thing on the Commodore Amiga platform but it was one of the first FPS games so it deserves to be on this list.

The first person shooter game Genetic species is one of the greatest game titels ever for Commodore Amiga systems. Made by Vulcan software and making use of the best Amiga could handle in 1998. The game was release when Quake was ported to Amiga so it was a little bit to late, but none the less in our opinion of the best and most unique FPs games for Commodore Amiga classic.

Alien Breed 3D is the fourth game in Team17's Alien Breed franchise, a series of science-fiction-themed shooters largely inspired by the Alien films. It was published in 1995 by Ocean Software. The game has maps of varying depths with platforms and floors above others, something the Doom engine was not capable of. The game was ranked the 12th best game of all time by Amiga Power. Team17 made the source code for Alien Breed 3D freely available in March 1997 and released the source code to the sequel, Alien Breed 3D II: The Killing Grounds end 1997.