The Amiga legacy is entering a new age, just a few days ago Bill McEwen signed for a full transfer of the Amiga legacy rights in favour of Cloanto. "all worldwide rights, title and interest in and to all AMIGA-formative trademarks, including but not limited to the "Exclusive Licensed Marks" as that term is defined in the 2009 "Settlement Agreement", and the "Boing Ball" design mark" to C-A Acquisition Corporation" which with its only director Mike Battilana has the same owner as Cloanto." reported Amiga-news.de. The new legal status creates a new vacuum when it comes to Hyperion Entertainments claims concerning Amiga ownership and it's active development in AmigaOS/68k, AmigaOS/PPC and AmigaOne computers licensed to A-EON Technology. Managing director Mike Battilana of US based Cloanto is now able to put more pressure on Hyperion Entertainment or could force the Belgian based company to pay royalties. The ongoing legal dispute and the very recent trademark changes will surely speedup the final judgement of a judicial decision concerning full ownership of the entire Amiga heritage. What could this mean for ongoing projects or the future?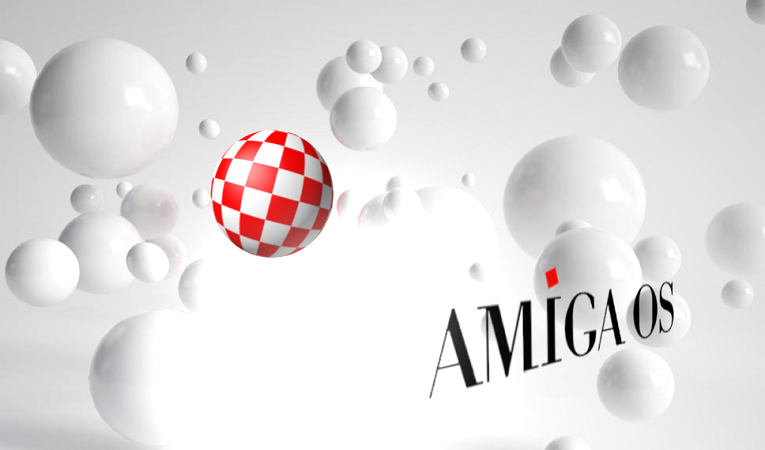 Hyperion Entertainment recently released AmigaOS 3.1.4/68K mostly coded by volunteers, the OS release received a positive feedback from the Amiga community. But caused various legal disputes amongst Amiga trademark owners and the OS has been blocked on several online stores. The progress of AmigaOS 4.X/PPC is one of very slow progress and had drivers support problems when A-EON technology released it's high-end X5000 workstation. There have also been some delays in offering driver support for the upcoming mid-class A1222. The financial status of Hyperion Entertainment is shredded with mystery and caused some strive or sensation.
The popular Vampire accelerators by the Apollo team is not really involved in this ongoing legal battle and is very likely to release the highly anticipated V4 in the near future. However, the popular Coffin/OS is based on AmigaOS 3.9 with it's legal status still being shattered amongst several key players. It's however very unlikely that the Apollo team is facing any legal challenges very soon and this would be a very unpopular choice to make by Cloanto or Hyperion.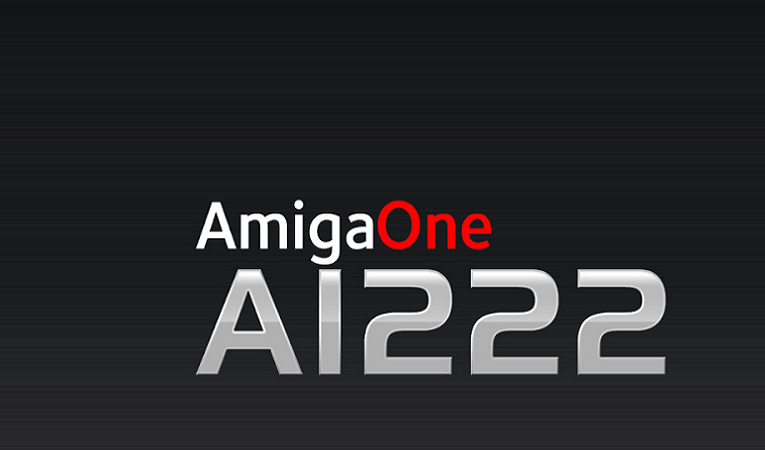 The upcoming A1222 from A-EON Technology offers authentic AmigaOne experience for a low price. Sadly enough it's release has been delayed time after time and AmigaOS 4.1 is still not fully optimised. There are currently 50 beta testers assigned to test the upcoming AmigaOne A1222 motherboard from A-EON Technology. The upcoming system is based on a Freescale QorIQ P1022 32-bit e500v2 dual-core PowerPC processor. The board will offer gigabit Ethernet and two SATA 2.6 controllers, as well as two internal and two external USB ports, and the x16 PCIe connector supports RadeonHD cards, which are the general target graphics boards for next generation AmigaOS. There's on-board sound and basic HMDI 1.3 graphics output up to 1080. The A1222 will have no FPU, but A-EON technology will offer FPU emulation instead. Still a substantial amount of AmigaOS 4.X software will have problems and require attention.
Several Italian magazines reported that Cloanto would release the 'Amiga Mini' computer in 2018. The magazines claimed that Paul Andrews CEO of Retro Games ltd. made an exclusive agreement with Cloanto. Sadly, Cloanto denied any involvement with the Amiga Mini and claims that the 2 Italian magazines made a wrong interpretation and everything is wrong. "I've been trying to track the source of this, and the explanation that Paul Andrews gave me is: "I am guessing there were questions [at the Milan Games Week] along the lines of – 'would you create an Amiga Mini' and my answers would have been along the lines of – that's a possibility but nothing is confirmed yet. These Italian sites seem to be very unprofessional, just wanting clicks." Said Mike Battilana in a mail communication. None the less the rumour caused a lot of sensation in the community and some people still hope for the mini.
The popular 90's slogan of 'Amiga back for the future" is still vibrant but decades have past and personal interest, legal battles, delays, overpricing and total neglect by several keyplayers killed the dream. The platform is missing everything it needs to be of any interest for the mass. There is no sign of improvement when it comes to entertainment or any kind of business model. The Amiga is very likely to enjoy eternal status for all those who loved it's capabilities during the 80's and 90's and they will keep supporting the platform with all kinds of software and hardware modifications. Sadly enough, any commercial revival or real progress is out of the question with the current people having there finger in the cake; regrettable but undeniable…