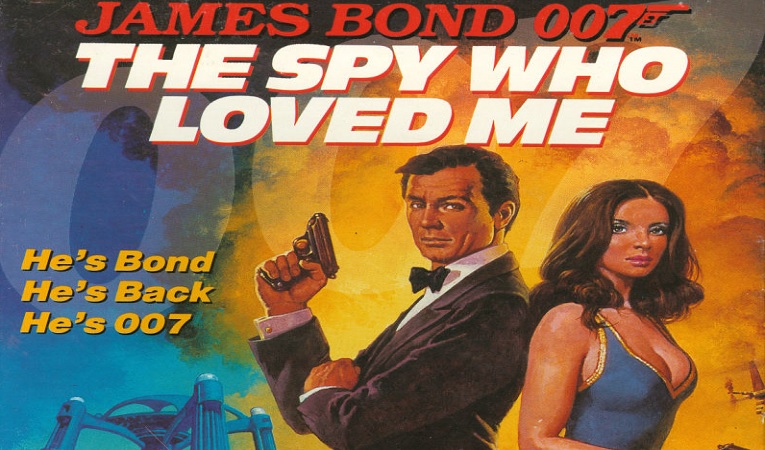 Pandemania breaks out when both an American and a Soviet submarine disappear. Who can be behind this terrifying global take-over bid? No one knows for sure, but the British Secret Service are n the case and assign their most famous agent, James Bond, 007, licenced to kill. The brains behind the "kidnapping" of the two nuclear subs is none other than the wealthy industrialist, Karl Stromberg. It seems Mr. Stromberg wants to crate a better world and, from his undersea fortress of Atlantis, he has sent an ultimatum to the world's two superpowers.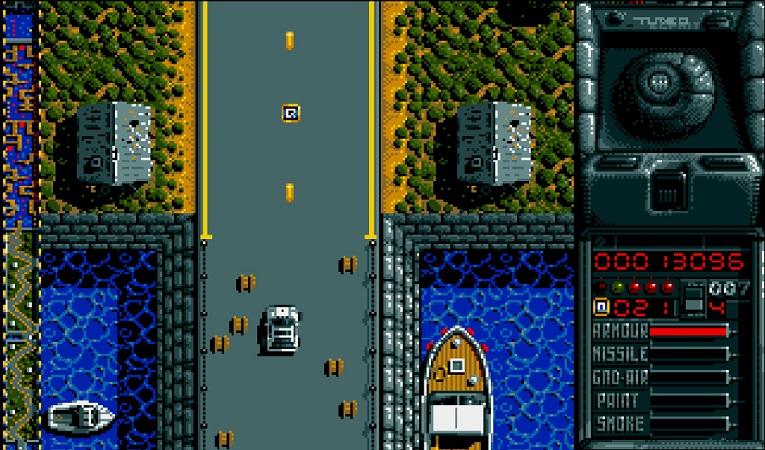 Either they pay him the equivalent of Brazil's national debt or he nukes Hollywood and Red Square; it is hardly cricket. Naturally, Bond is deployed to put paid to the meddlesome maniac's preposterous plan. En route he teams up with the KGB's ace agent and together they set out to reclaim the stolen subs. Of course, Stromberg is none too pleased at their intervention and decides it might be best if both 007 and his friend take a short vacation in a lead-lined box. Racing through the winding roads of Sardinia (Spy-Hunter-style), Bond is attacked from all angles. Using his finest driving skills he manages to elude capture before his Lotus Esprit transforms into a speed boat and the chase continues over water. Set over six levels, The Spy Who Loved Me is not so much a consistent game, but more a compilation of classic game styles.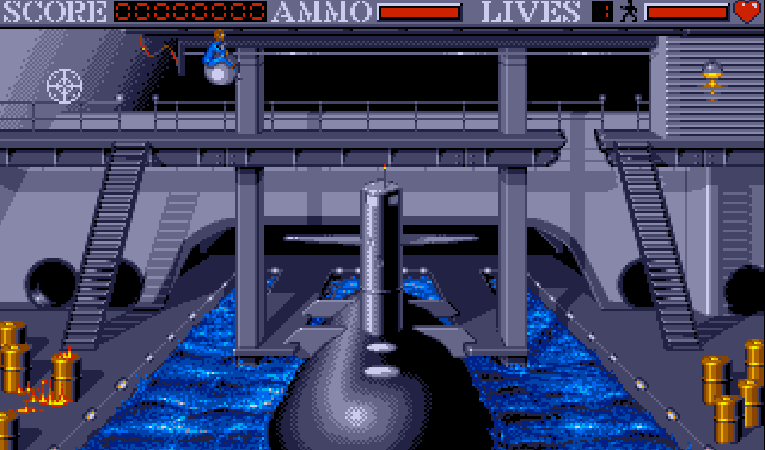 Spy is a very accurate movie conversion, capturing a huge chunk of the plot and – most importantly – the spirit. The Lotus scenes in particular boasts some very impressive graphics which superbly recreate that brilliant chase scene. There is even the motorcycle with its missile sidecar, although the Spyhunter-style Q-van is a welcome Domark addition providing plenty of add-on gizmos. The underwater section is even better, with masses of divers, mini-subs and diving bells – plus one mega-hard big sub and Stromberg's heavily defended base. The Op-Wolf scenes add some vital variety, and overall this is my favourite Bond conversions of the 90s.
new source: various sources / image source: GenerationAmiga / watch on Youtube / download The spy who loved me Atari, Amiga, C64